NEWS
This message is only visible to admins.
Problem displaying Facebook posts.
Click to show error
Error: Server configuration issue
ABOUT
Dope D.O.D. is a Dutch hip hop crew that puts strong vocal lines on heavy aggressive beats. The group consists of MC's Skits Vicious & Jay Reaper and DJ Chubeats. Until 2015 MC Dopey Rotten was the third member of the crew. Their sound can be described as a new realm of hardcore hip hop with classic styles and Electronic sounds (dubstep, trap, drill) thrown in the mix.
After the release of their debut video What Happened (almost 34 million views on YouTube) their international career took off. Leading to sold out shows and performances at the biggest Festivals in Europe where they've shared stages with Cypress Hill, Method Man, Redman, Snoop Dogg, Korn, Limp Bizkit, A$AP Rocky, Onyx, Skrillex and Danny Brown.
Dope D.O.D. collaborated several times with the Italian crew Machete Empire, participating in different tracks of the gold record Machete Mixtape III. Furthermore, they have collaborated with the Italian rappers Salmo and Gemitaiz.
The group also played the infamous SXSW festival in the United States and scored a deal for their first album (Branded) with Duck Down Records. So far the group has won an EBBA award and released 6 albums (Branded, Da Roach, Master Xploder, Acid Trap , Shotgunz in Hell with New York legends, Onyx and The System Reboot) and 2 EP's (The Evil EP, The Ugly EP).
Now… Dope D.O.D. is taking you back to the essence. With years of experience gained, months of late nights spent in the studio and a fanbase that keeps growing and remains loyal. "Do Not Enter' is ready to take the world by storm and remind everyone there is no duo doper than JayReaper and Skits Vicious. In their own words "Their best work yet" and with an interesting list of collaborations ranging between the underground's hottest newcomers and seasoned artists. It's safe to say Dope D.O.D. has solidified their place in the world of rap.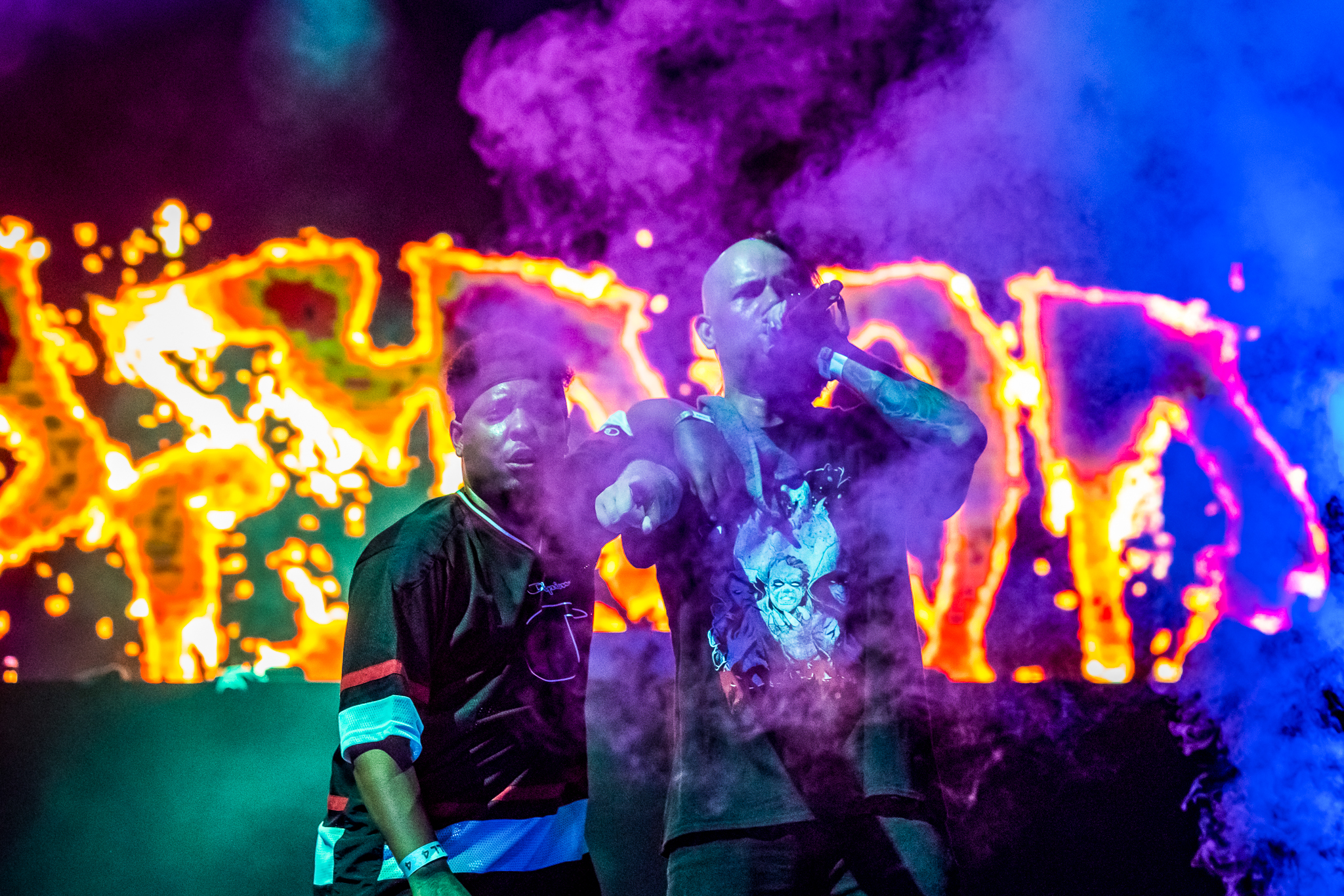 CONTACT
CONNECT WITH US
If you have a question/comment, would like to know about booking us, or have a question regarding our merch feel free to send a message and we will get back to you a.s.a.p.